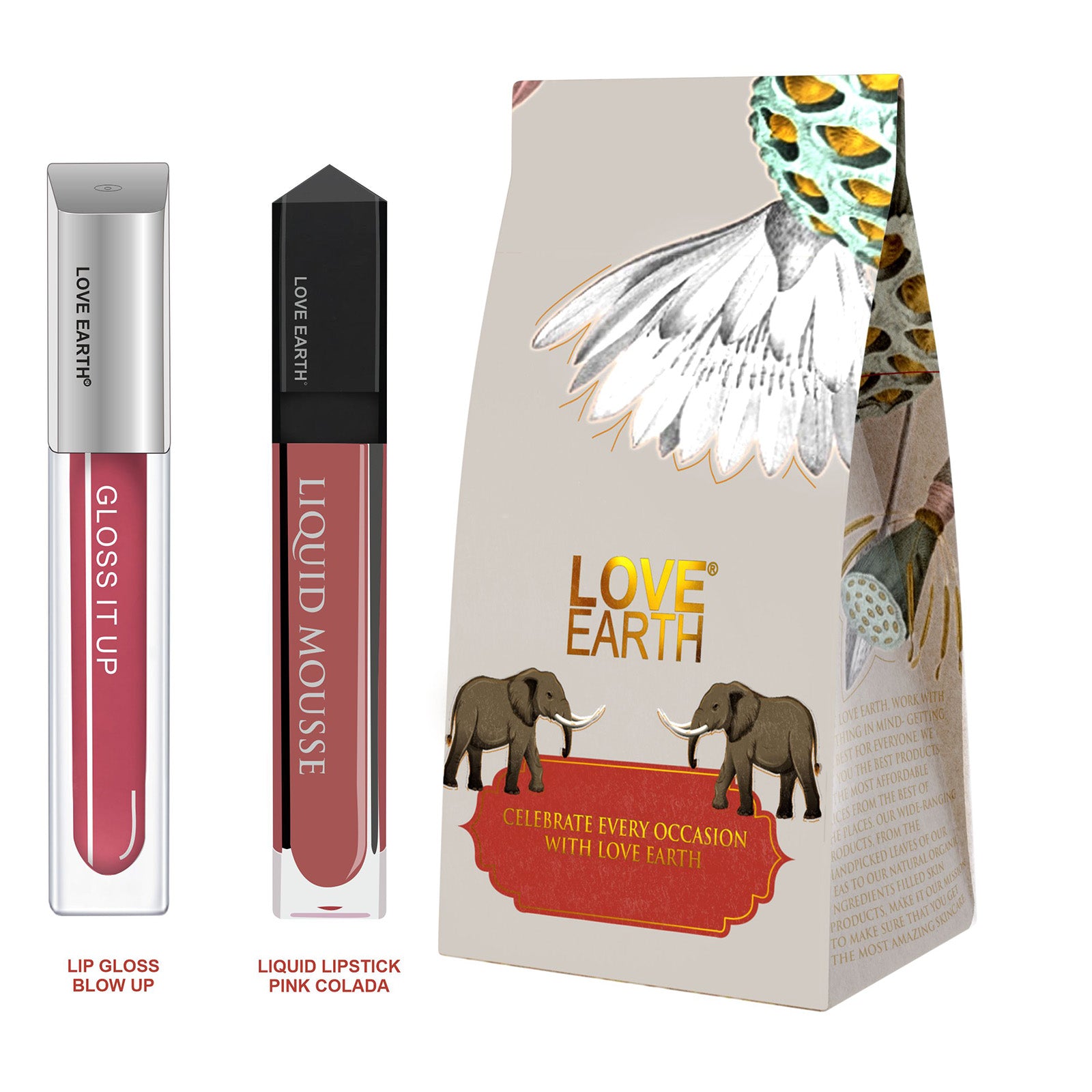 Liquid Lipstick Pink Colada & Lip Gloss Blow Up Gift Pack
Sale price

Rs. 558.00
Regular price

Rs. 1,396.00
(/)
---
DESCRIPTION
Power to the pout! Get into a plump that lasts with a non-sticky, moisturizing lip gloss that is your shortcut to nourished, fuller-looking lips with a splash of colour and a dash of care.A splash of colour and a spoonful of tenderness. The Loveearth Liquid Mousse is not your typical liquid lipstick. Instead, it's rich in matte colour and made with the most nutritious natural components, including Vitamin E and Jojoba Oil, brightening and moisturizing the lips. 
INGREDIENT
Octyl Dodicanol, Hydrogenated Polyisobutene, Sopropyl Meristate, Butyrosperum Parkii Butter, Butyl Hydroxy Touldine, Caprylic/Capric Triglyceride, Color, Jojoba Oil, Vitamin E & Almond Oil
BENEFITS
Some other common lipsticks available on the market are filled with synthetic chemicals like SLS, parabens, silicones, petrochemicals, and other toxins that destroy your beautiful skin over time. However, our product is manufactured with natural ingredients that will provide you with powerful nutritional benefits to the skin's deepest layers. Adds shine and glossiness to lips
 Moisturizes and hydrates lips Enhances natural lip color
DIRECTIONS
Step 1: Begin by applying to the upper lip's centre.
  Step 2: Finish the outside edges.
  Step 3: On your bottom lip, apply a thin coating of Lip Gloss or liquid lipstick.
  Step 4: Lightly press your lips together to achieve uniform coverage.
  Step 5: Add another layer for added glitz.
  Step 6: Give the lipstick time to dry and see the magic!!
GENTLE REMINDER
Put-On Test - For the first time users,
always apply the product over 5cm²
of the skin on the inner elbow. If 24
hours later the skin is normal, and the
product may be used safely.
Caution: Avoid contact with eyes.
If this happens, rinse your eyes thoroughly
with water. In case of allergic reaction
or rash, discontinue the use of the product
and consult a physician.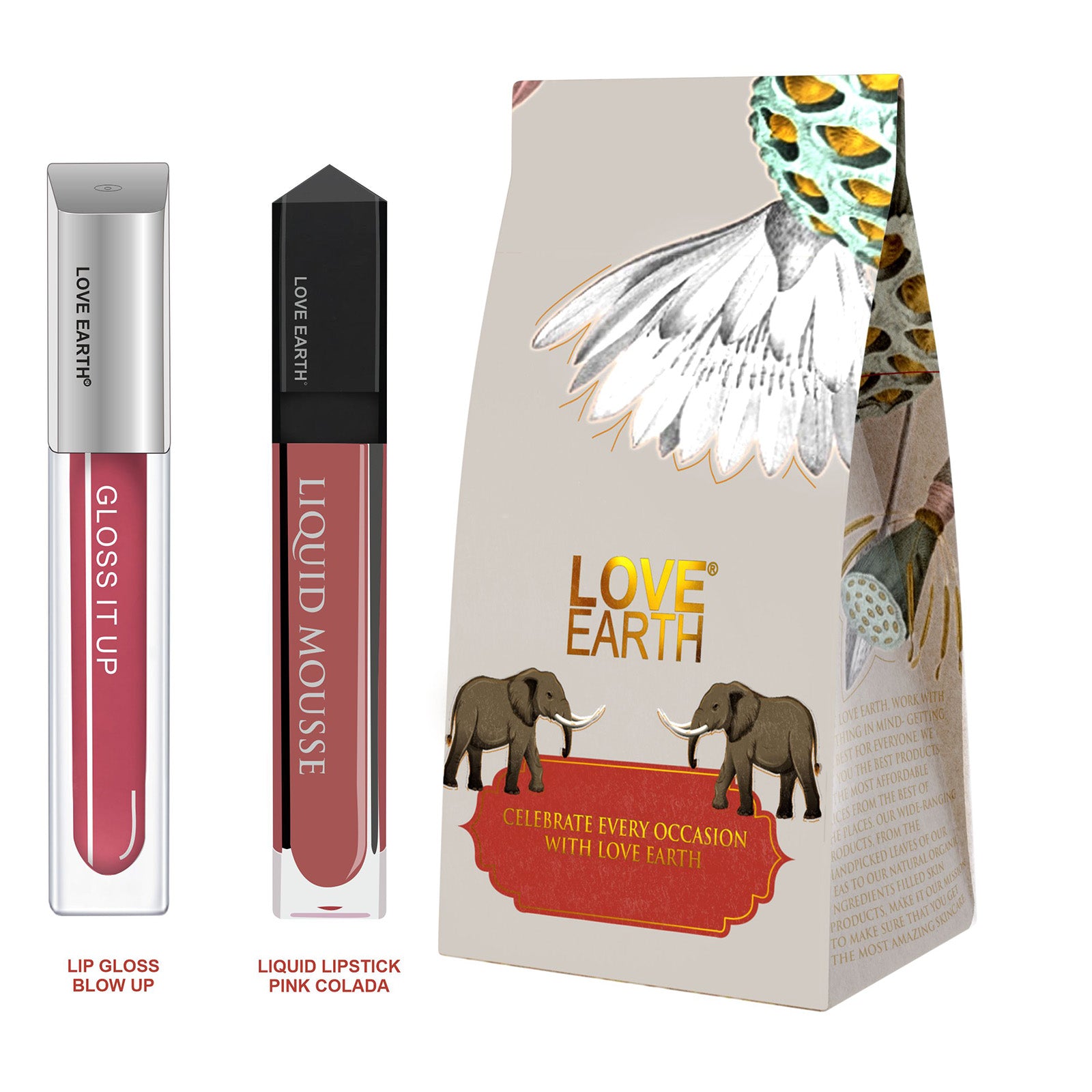 Liquid Lipstick Pink Colada & Lip Gloss Blow Up Gift Pack
Sale price

Rs. 558.00
Regular price

Rs. 1,396.00
Choose options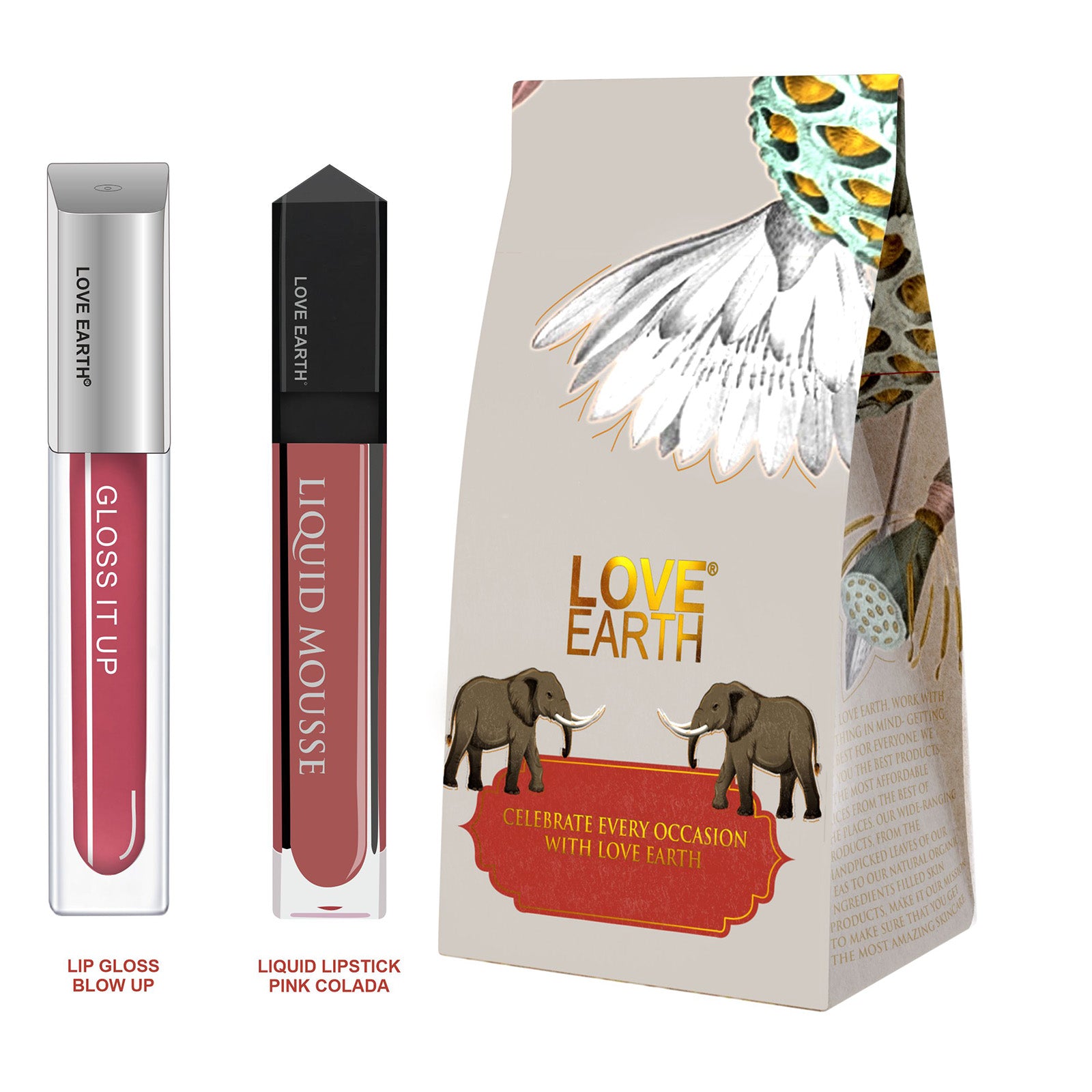 Sale price

Rs. 558.00
Regular price

Rs. 1,396.00
(/)
---
View details