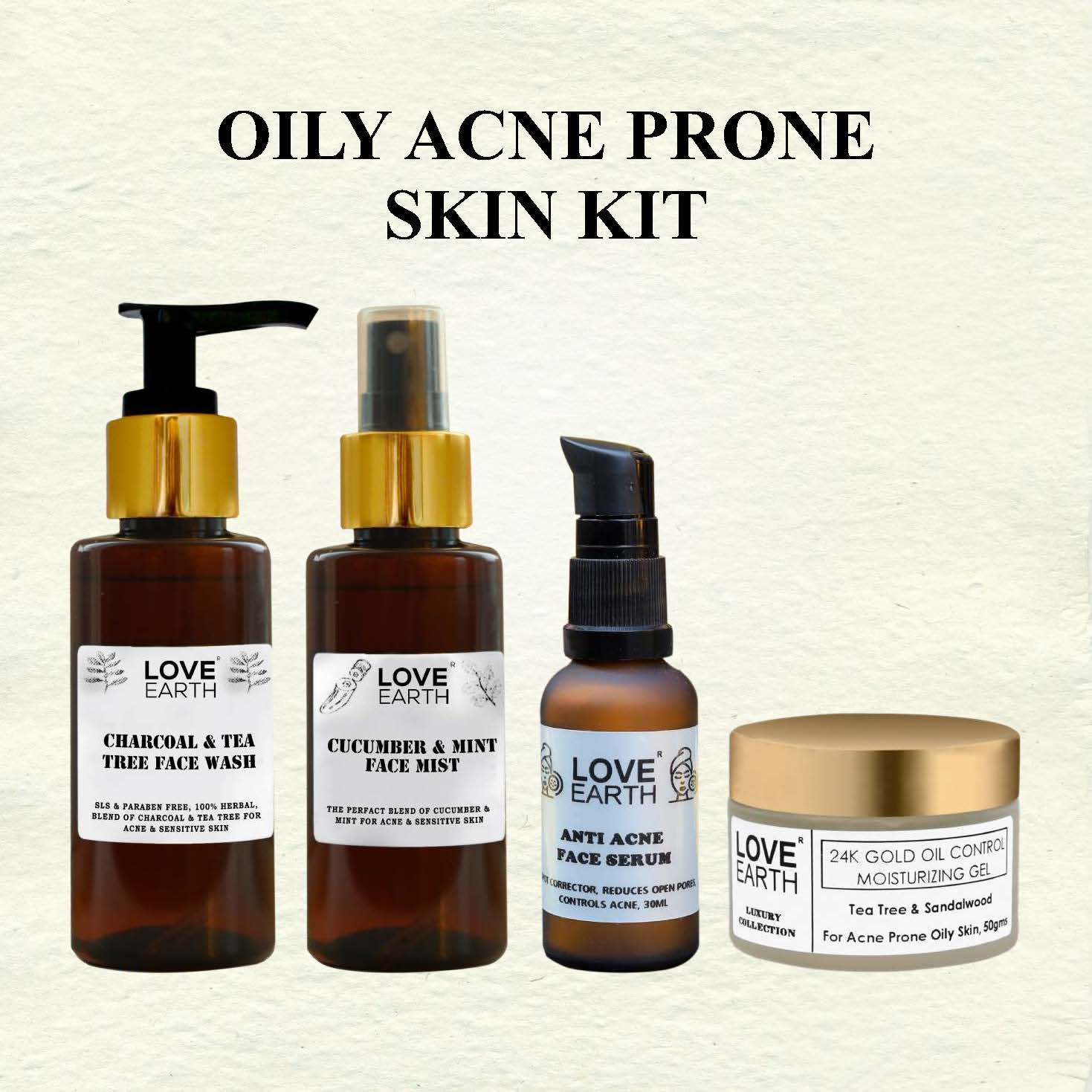 OILY ACNE PRONE SKIN
Sale price

Rs. 1,050.00
Regular price

Rs. 1,646.00
(/)
---
LOVE EARTH OILY ACNE-PRONE SKIN KIT FOR ACNE, SKIN HYDRATION, AND RADIANCE AND REDUCES INFLAMMATION
DESCRIPTION
CHARCOAL TEA TREE FACE WASH- With our Love Earth Charcoal Tea Tree Face Wash, you now have a way to get clean and youthful skin. It has the benefits of tea tree oil, active charcoal extracts, and aloe vera extracts. If you have normal or oily skin then this face wash will work wonders for you. Like believe us, you are going to see the difference from the first wash.
CUCUMBER MINT MIST-The Cucumber Mint Face Mist from Love Earth is a really good choice for you if you are here.
It has one of the best-revitalizing properties that work on soothing and calming your skin which sometimes we forget is very important.
Our mist is completely SLS and Paraben-free. This gorgeous product of ours can be used as a skin toner, a face mist, and for an even skin tone. You can spray it on before and after removing your make-up.
ANTI ACNE SERUM- With our Love Earth Anti Acne Serum, we present a healthier way of getting acne-free youthful skin. It has the benefits of pure vitamin E, witch hazel, and hyaluronic acid. The serum hydrates and repairs your skin while boosting collagen and elastin. It also evens out the complexion and improves skin luminosity. This serum can be used on all skin types and with all age groups. 
24 k GOLD OIL CONTROL MOISTURIZING GEL- LOVE EARTH'S 24K GOLD OIL CONTROL MOISTURIZING GEL is here for all of the beautiful people who somehow have to suffer through oily skin. Well, NO MORE!! Our moisturizing gel is the saviour you've all been waiting for. Our product is most of all, a gel-based formula. Although it works wonders for all skin types, it is however also suitable for sensitive and acne-prone skin.

INGREDIENTS
CHARCOAL TEA TREE FACE WASH
● Aqua
● Activated Bamboo Charcoal
● CAPB
● Lactic Acid
● Aloe Vera Extracts
● Tea Tree Oil
● Honey
CUCUMBER MINT MIST
● Aqua (Water)
● Cucumber extract
● Mint oil
● Glycerine
● Food grade colour
ANTI ACNE SERUM
● AQUA
● VITAMIN-C
● HYALURONIC ACID
● APPLE CIDER VINEGAR
● VEGETABLE GLYCERIN
● ALOE VERA EXTRACT
● TEA TREE OIL
● GRAPEFRUIT EXTRACT
● ORGANIC GREEN TEA EXTRACT
● WITCH HAZEL EXTRACT
● MANDARIN OIL
● GINGER OIL
● BASIL OIL
● WHEAT GERM OIL
● VITAMIN E
24K GOLD OIL CONTROL MOISTURIZING GEL
● AQUA
● ALOE VERA JUICE
● TREE EXTRACT
● SANDALWOOD EXTRACT
● GOLD DUST
● GLYCERIN
● SODIUM BENZOATE
● POTASSIUM SORBATE
● SODIUM GLUCONATE
● CARBOMER
● ETHYL HEXYL GLYCERIN
● PHENOXYETHANOL
● FRAGRANCE/ESSENTIAL OILS.
GENTLE REMINDER
Just a friendly reminder, always and always do a patch test before including any new product in your skin. Just like behind your ears to check for any sort of allergy or irritation. But if you don't notice any reaction then the product is good to go and you have finally found a best friend for your skin.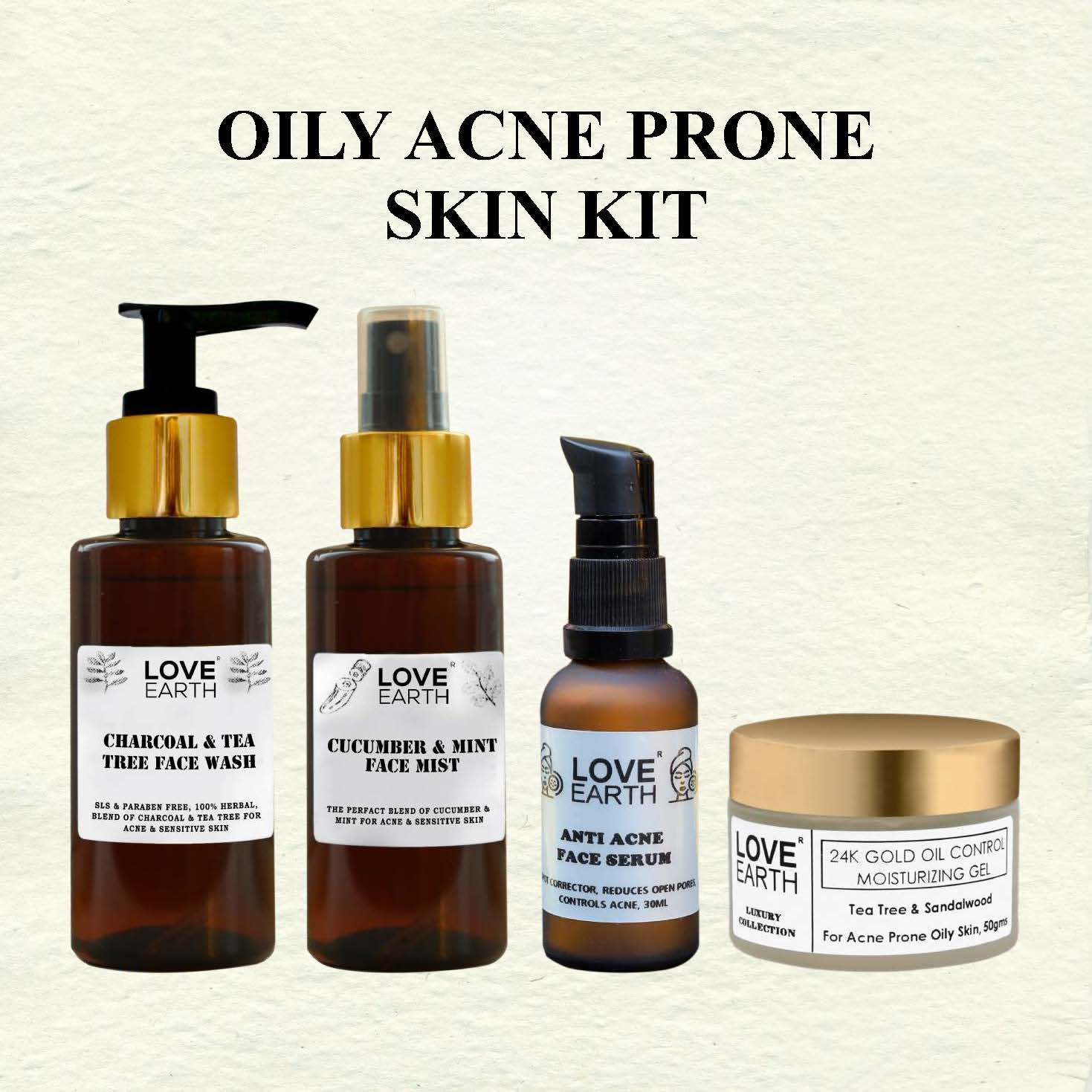 OILY ACNE PRONE SKIN
Sale price

Rs. 1,050.00
Regular price

Rs. 1,646.00
Choose options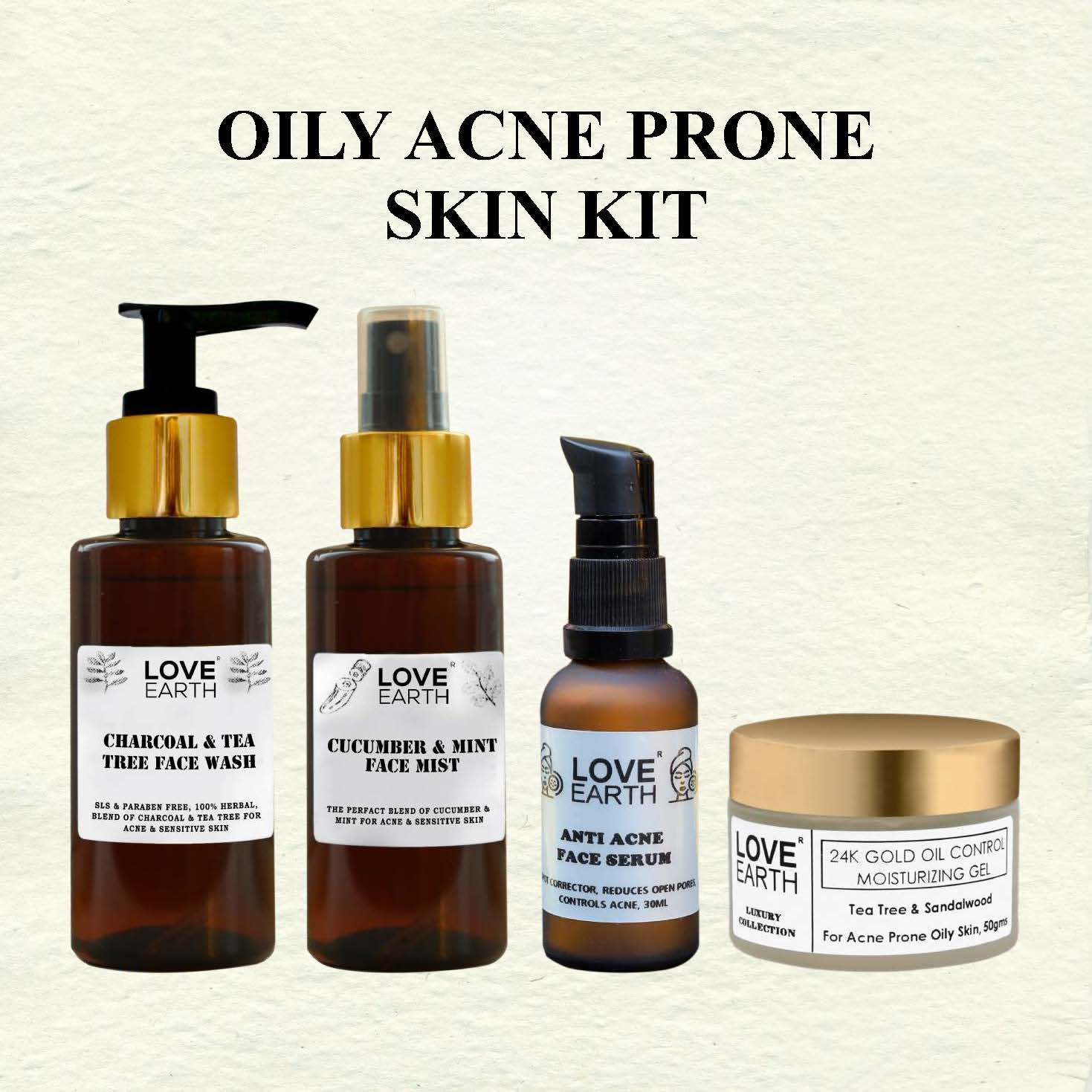 Sale price

Rs. 1,050.00
Regular price

Rs. 1,646.00
(/)
---
View details